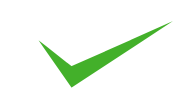 PERSONAL INCOME TAX
You need expert advice on complex tax matters.
We save our clients time and money.
At Argento CPA, we have countless success stories from our clients who have had a great experience with us.
Michael and his team at Argento CPA have been an incredible aid in the development of our new small business. It's meeting and connecting with business owners like Argento CPA, and their network, that give us confidence to grow and expand, even in uncertain times. Highly recommended.

Tim Managh
Owner, Align Climate Solutions
As the owner of Wicks Electric, the highest reviewed electrical contractor in our beautiful province of BC, customer service and diligence is EVERYTHING to me. Argento CPA has been my accountant basically since I started the company. Michael has been an absolute pleasure to work with and he has come up with some accounting strategies that have saved me both time and money. I recommend this beauty to every person I can. HIGHLY RECOMMEND, he is 100% worth switching accountants for.

Adam Wicks
Owner, Wicks Electric Inc.
Taxes can become an exhausting task, and it gets even more complicated as one tries to ensure that one have utilized all personal tax credits. Missing certain deductions or credits when available can become a costly mistake.
Argento CPA has the expertise that will keep you informed and reduce your tax burden wherever possible.
We specialize in those complex tax situations that leave you clueless on what to do next. Here are a few examples of tricky tax situations we make simple:
Voluntary disclosures
Foreign investment and asset reporting
Foreign income reporting
Immigrate or emigrant tax returns
Cross-border tax
Taxation of stock options
Investment portfolios
Cryptocurrency
Rental income earned in Canada by non-residents and elections under section 216
Rental income reporting
Sole proprietorship
Should you incorporate?
Tax planning
Salary vs. dividends
RRSP optimization
When you face a complicated tax situation, it is in your interest to have a Chartered Professional Accountant review your case and see that you maximize any refunds and minimize any taxes. Errors or missed opportunities can end up costing you much more than it would cost to pay a professional to review your situation and make sure that your tax returns are done correctly.
A virtual solution designed to make your life easy
Getting one's tax returns done can be time-consuming. It involves gathering all your tax slips and filling out information forms and physically meeting with your accountant to drop off and pick up your tax documents. Thankfully, there is a much more efficient way to do all this. Once Argento CPA is authorized to represent you, we will download your tax slips from the CRA and prepare your tax return at minimal cost with no extra effort on your part.
We use bank-level encryption to share information via our online portal. Your records are centralized into one spot, so you can access them when you need them, anywhere and anytime.Your tax situation is complex. There is no one size fits all solution for tax returns. Instead, we aim to provide an individualized experience to each of our clients. If you are looking for accurate and competitively priced tax returns that are done on time, you've come to the right place. We also offer family rates for spouses and dependents.
Contact us today for a free consultation!