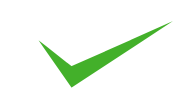 The construction trades industry is changing, are you?
Canada depends on skilled tradespeople like you to lead our country to a greener, more technologically advanced post-pandemic economy. However, the way you do business is rapidly changing. Now more than ever, you must adapt to keep yourself resilient in this new economy.
Easy and pain-free accounting for your construction trades business
Work with Argento CPA to build a foundation for your finances that simplifies how you integrate all the parts of your business machine.
Our accounting process is a simple-to-start solution that frees up your time so that you can focus your efforts on growing your company.
With Argento CPA, you will have confidence in your accounting.
We aim to integrate your data using digital automation tools that deliver accurate financial information in real-time, such as:
Project profitability
Know exactly how much money customers owe you
Audit-proofed records for all expenses backed up on the cloud
Tax minimization strategies
Payroll management
Bookkeeping
Bill collecting
Payment processing
Creating bids and changing orders
Some of our favorite digital automation tools for construction trade businesses…

Don't fall victim to the trap that many constructions trade businesses owners make, such as:
Don't understand your true costs
Collecting cash on time or running out of cash
Failing to keep up with rapidly changing technology
Not claiming your apprenticeship tax credits correctly
Wearing too many hats at once
Failure to forecast and plan
Failure to keep accurate records for CRA
Poor tax planning
At Argento CPA, we are specialized in working with construction trade businesses like yours and know the ins and outs to keep your trade business competitive.