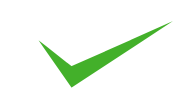 Virtual CFO and Coaching
We are your "Power Plug," giving you the energy you need to get motivated about achieving your vision.
There is more to this than analyzing numbers.
Argento provides mentorship and coaching that changes your thinking and helps you make breakthroughs to the next level.
You need a business strategist that provides recommendations to the CEO or senior management. We provide leadership and direction so that your life and business are sailing in the right direction.
Our creativity helps you identify your actual values, and we build a compelling vision around that.
With that, we set goals and hold you accountable to achieve them.
Our mentorship helps you:
Understand your long-term goals and why you want to achieve them
Breaks down your stretch goals into a short-term plan
Remove your limiting beliefs
Simplify your vision into bite-size action steps
Understand the story your numbers are trying to tell you
It would be best if you had a trusted advisor that you can count on, an advisor that understands your business in and out.
The world is changing quickly, and businesses operating in this new environment need to adapt to change. Therefore, you need to focus on making small incremental changes to your business every day.
By doing 1% better each day, we show you how to make massive changes in your life and business.
Most business owners major in minor things. They chase shiny objects and don't focus on what matters. We will identify your top priorities and show you what to focus on.
Your business is an extension of yourself and your core values. Therefore, to understand your direction, you need to know yourself. By understanding who you are and what you want to achieve, we build goals around the identity of who you want to become.
We break your goals down into bite-size actionable steps.
Success doesn't happen overnight. Neither does failure. Who you become is determined by the repetitions of certain behaviors. Consistency is key to your success in life. We will collaborate with you to focus on the tasks that will take your business to the next level.
What is your definition of success?
Everyone has a different explanation of what defines their ideal lifestyle.
How do you want to spend your day?
What do you have on your "bucket list?"
What do you see yourself doing 10 years from now?
What is the purpose you have in life?
We aren't your average bean counter. I hope you get that by now.
Our goal is to transform your role from self-employed to your definition of a successful business owner.
Once we understand what success means to you, we set goals and milestones that light your path to getting there.
Understanding where you are now and where you want to get to make it simple to explain the "gap." Your gap is the distance to achieve your success.
What needs to get done next for you to close the gap?
We develop an action plan tailored to your situation, then hold you accountable to execute the plan. You can do all the planning, but you will never get anywhere if you don't know how to execute.
Rethink your strategy.
Making a 10-year plan sounds like a great idea. But even better than a plan is a roadmap. There is no clear road to get you to where you want to go in today's fast-changing environment. It would help if you thought like a scientist. Be willing to experiment and test ideas. When something doesn't work, adjust your approach, and try again. The strategy will change. There is more than one way to get you to where you want to go. We will collaborate on the best road to take to get you to where you want to go.
Rethink your vision.
Change is the only thing guaranteed in life. Your passions will change throughout your life. That's ok. Be open to the idea that your vision will change over time. Your desires will develop through experiencing life. Your vision may change with time. You may consider:
Turning your business into an asset that can be sold for a premium
Hiring a CEO/President to run your company
Starting another business
Contributing your time to a charitable cause
When working with Argento CPA under our Coaching program. We analyze your:
Vision and roadmap to get there
Key numbers where you are now and where you want to get to
Plans for the future
Top priorities and what to focus on
Highlight the profit and cash improvement potential in your business
Create an action plan to get you to where you want to be
Our coaching and advisory plans include:
Financial plans
Budget vs. actual analysis
Cash flow forecasting
Key Performance Indicator (KPI) reporting
Tax advisory
At Argento CPA, we are entrepreneurs first and accountants second. We are growth-orientated and focused with an entrepreneurial spirit. Technology is one of our best friends, and we fully use it to build forecasts and measure KPIs in your business. In addition, we seek to build long-lasting relationships with like-minded entrepreneurs looking to collaborate with a strategist to help them find their vision and grow their company.
Contact Argento CPA to build a reward-winning partnership to take your business to the next level and achieve your dreams.